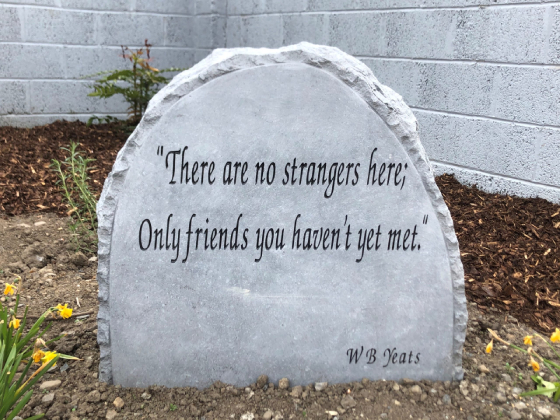 Gort Cancer Support was established in June 2007 to provide support and practical assistance to people affected by a cancer diagnosis in the South Galway/North Clare area.
Our Cancer Support Centre is managed and operated by trained volunteers with the assistance of administrative staff and professional therapists.
We offer a confidential community based support service and adopt a holistic approach towards our clients and their family members by providing a range of activities and social events, which will enhance our clients' wellbeing and coping skills. We offer a home from home environment, a place where you will be made feel relaxed and welcome. These services include Confidential Support, Counselling & Psychotherapy, Complementary Therapies, Lymph Drainage Therapy and a Transport Service as well as Art Classes, Tai Chi Classes and Card Games to name but a few.
Hollyblue House could not survive without the hard work and dedication of our amazing team. Made up of administrative assistants on a Community Employment Scheme, and a group of wonderful volunteers, together we have welcomed and supported hundreds of people who have availed of our services since we opened our doors in 2007
Mission:
Gort Cancer Support Group CLG strives to provide a caring, confidential, equitable and high-quality local community-based cancer support service that promotes holistic, positive well-being in a safe haven environment, for anyone affected by cancer.
Diversity:
Gort Cancer Support Group CLG is an organisation that is inclusive of all and values difference by ensuring that its services are relevant and accessible to all.
We value and embrace diversity and recognise that people with different backgrounds, cultures and experiences can benefit our organisation.