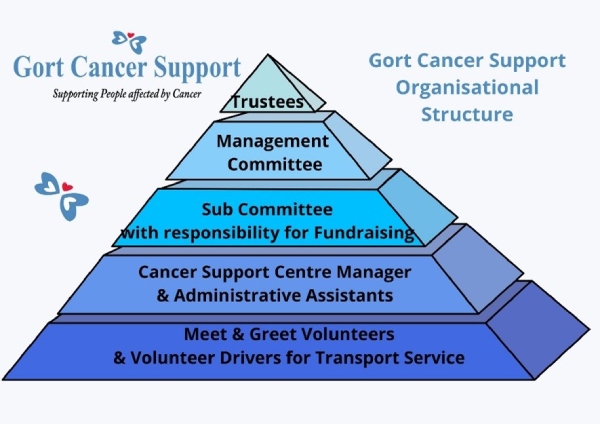 Gort Cancer Support is managed by a volunteer Board of Trustees and Management Committee, with the assistance of our wonderful volunteers. We have no paid staff, and all our volunteers give freely and generously of their time.
In addition to our volunteers, we have part time office administrative assistants allocated to us from a Community Employment Scheme.
All the supportive services available in our centre are provided by professional therapists.
Sadie McInerney
Mary Nolan
Dr. Lorraine Mulkerrins Neylon
Anne McInerney
David Kelly
Management Committee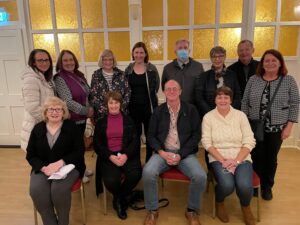 David Kelly Chairperson
Maura Leonard Secretary
Maura Costello Treasurer
Mary Nolan Vice Chairperson/Events/Fundraising
Dr Lorraine Mulkerrins
Sadie McInerney
Anne McInerney
Rosemary Lahiffe Drivers Representative
Tom Nolan Maintenance
Cara Brady Public Relations Officer /Events/Fundraising
Carol Shaughnessy Events/Fundraising/PR
Olive Hughes Committee Member
Tom Prior Committee Member
Angela Finn Committee Member