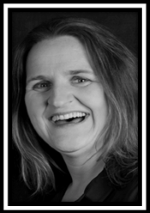 Maura Dolan – Psychotherapist
Maura is an experienced and accredited Psychotherapist and works with Adults and Adolescents from an Integrative and Humanistic perspective. Her office is based in Gort Co. Galway. Maura previously worked in the social care profession for 17 years and worked in a variety of settings both on the frontline and in management positions. Maura has an Honours Degree in Applied Social Studies and a Post Graduate Diploma in Integrative and Humanistic Psychotherapy. She also has a Diploma in Gestalt Therapy and a Diploma in Adolescent Psychotherapy. Maura has also completed further training in supporting adults and adolescents through Loss and Bereavement with the Irish Hospice foundation.  Maura has a special interest in providing counselling support to Adults and Adolescents who have been affected by a Cancer diagnosis.
Maura is a member of the Irish Association of Humanistic and Integrative Psychotherapy (IAHIP) and a member of the Irish Council of Psychotherapy (ICP), which means she abides by and works within an agreed ethical framework and code of practice. Maura holds garda clearance and adheres to the Children's First Act 2015.