12apr7:00 pmMeditation Classes
Event Details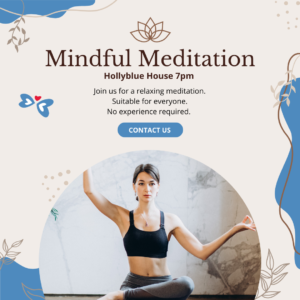 Mindful Meditation
Join us for a Mindful meditation practice, each week will have a different theme to introduce you to some different methods of entering the meditative process … not every one resonates with sitting quietly in the lotus pose!
Meditation is proven to really help people deal with stressful situations, improving sleep, focus and general wellbeing. These classes will show you methods that you can practice in your daily life, that cost very little but time and practice.
These classes are facilitated by Fiona McDonagh, who facilitates with a sense of humour and an open mind.
more