Event Details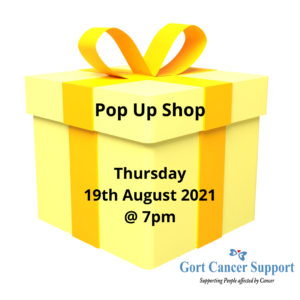 Our online Pop Up Shop has proved hugely popular during lockdown but we are delighted to be able to host our next Pop Up shop at our Studio in Hollyblue House.
As usual we will have lots of great bargains and lovely gifts for all the family, bric-a-brac, giftware, collectables and household items at prices to suit everyone's pocket.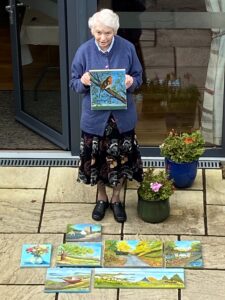 However this event will be extra special as we are privileged to be selling a limited number of original paintings by Sr Caomhín from the Convent of Mercy, Gort. As you may be aware Sr Caomhín, as well as all of the Sisters in Gort will be relocating to Galway in the near future. Sr Caomhín has been attending our Art Classes at Hollyblue House since 2014 and has produced a collection of amazing art work during that time. She has now very generously offered her paintings to us to raise much needed funds for our support centre.
more